A clever blend of on-trend design aesthetics and practicality. The innovative material used allows you to see outside, while restricting the view from the street for privacy
The patented design exclusive to Luxaflex combines the beautiful characteristics of curtains, shades and blinds in a stunning design like no other.
Silhouette Shades can be opened for a full, soft focus view, closed for privacy or tilted for light control.
Made from 100% anti-static, dust resistant polyester, Silhouette Shadings are durable and easy to clean.
Available in a huge range of colours in both room darkening and translucent fabrics in two vane sizes, 50mm and 75mm.
Silhouette Shadings fabric can block UV rays, protecting your interior furnishings from direct sunlight. You can also coordinate the colour of your shading with Luminette Privacy Sheers for a consistent look throughout your home.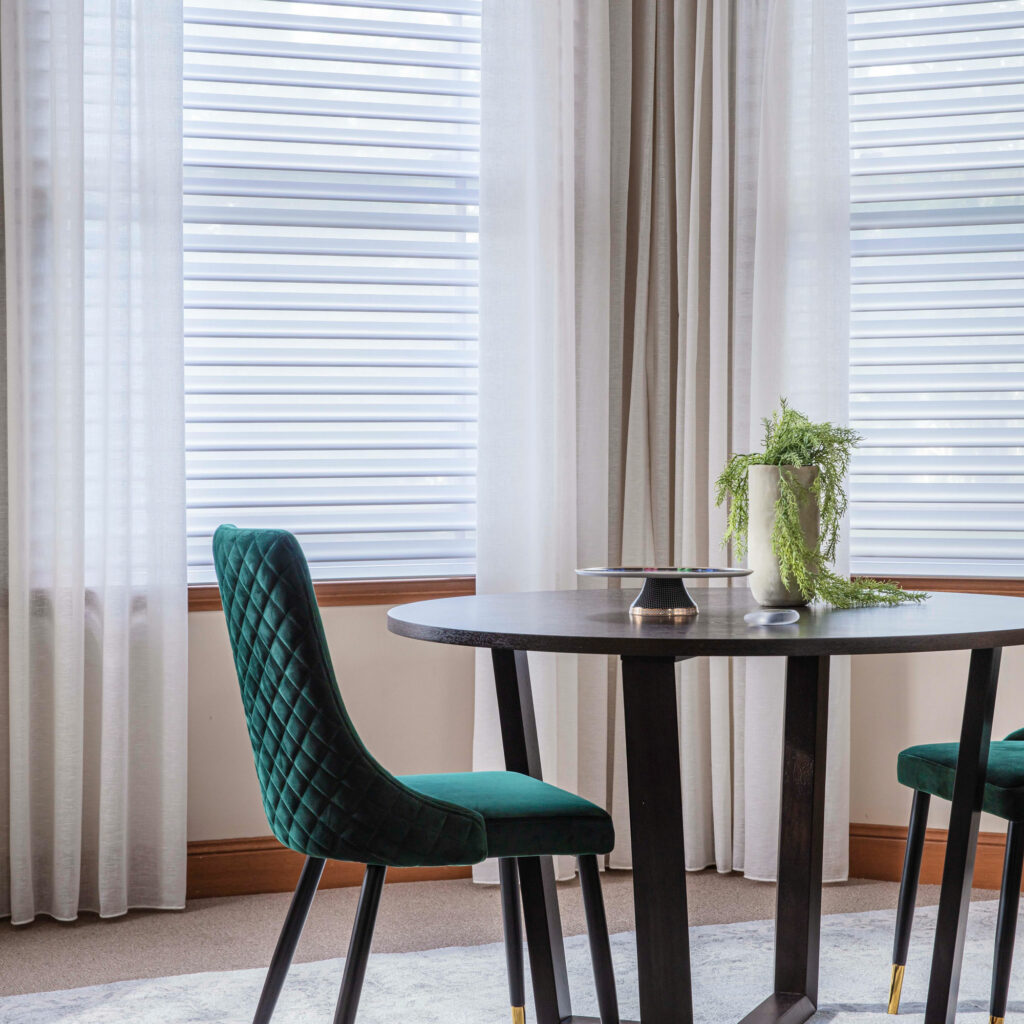 Daylight efficiency is maximised by diffusing and dispersing sunlight throughout the room, which enables lights to be turned off and energy preserved.
Operating systems like PowerRise and ULTRAGLIDE® Lifting Systems enhance child safety and ease of use.