Canvas automatic lock awnings are a great option to protect your home from the summer heat
They are adjusted by guiding the arms up and down the rails and will automatically lock in when the arms are released in a 90⁰ position. It is operated by hand from outside, and resists high winds. Air flow through the fabric allows the canvas to breathe, reducing heat and the harmful fading of carpet and furniture caused by ultraviolet rays. Airflow is the primary reason that all good canvas awnings do not sit flat to the window but stand out on an angle allowing an air gap behind the blind.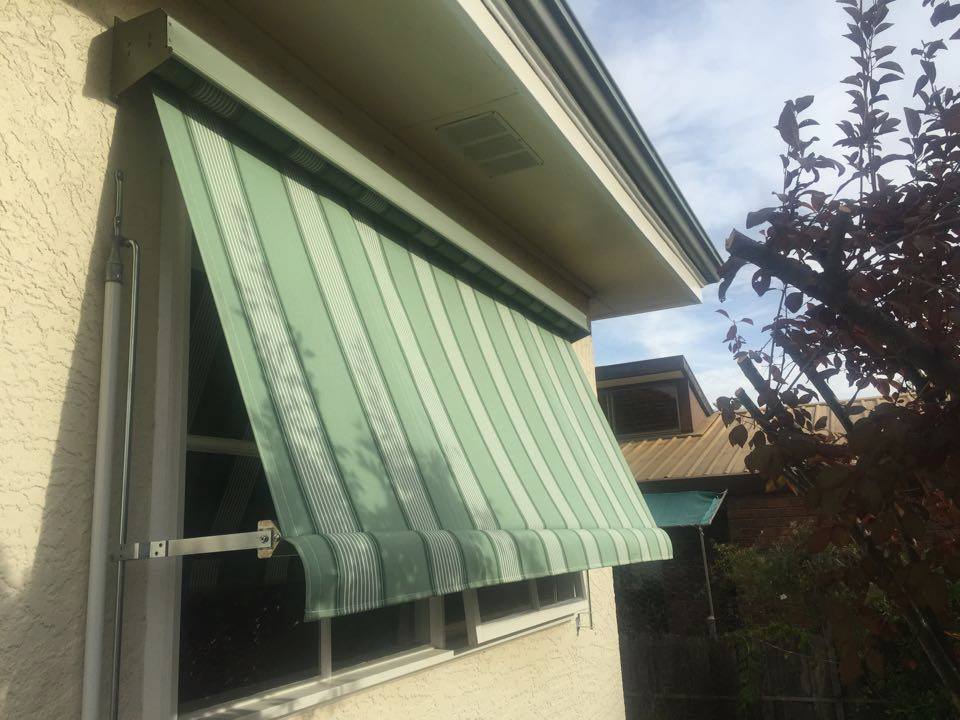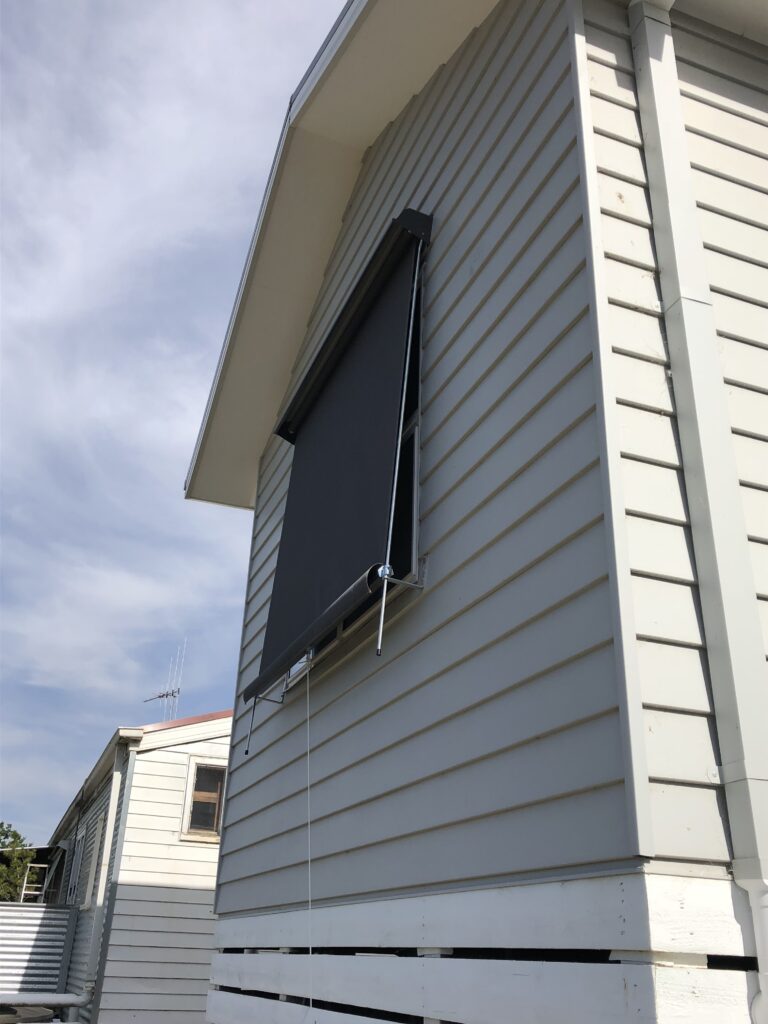 Enjoy spring operated variable locking heights.
Canvas Awnings are generally made from a cotton/ nylon mix which will look great and outperform most similar products.
For the many styles of decorative or functional awnings we can work with you to make and design a blind that will help keep your house cool this summer.
Cleaning your Canvas Awning is best achieved by first soaking the blind with a hose inside and out, but don't forget to close your windows first, and then with a bucket mix of warm water and a mild detergent, proceed to wash the blind down with a soft hair broom. Rinse off excess detergent and leave your blind down to dry. Scrubbing the blind with a stiff brush will remove the colour. Care will keep your blinds looking fabulous.