Folding Arm Awnings are retractable awnings which extend your living area by protecting it from the harsh external sun
Awnings are a beautiful addition to your home, perfect for patios, terraces and large floor to ceiling windows.
The Folding Arm Awnings can extend/project up to 3.6m off the wall and can be operated automatically when combined with sensors, manually by using a crank handle or electronically motorised.
Folding Arm Awnings retract neatly back to the wall. When extended, your shaded space is unobstructed by posts or beams.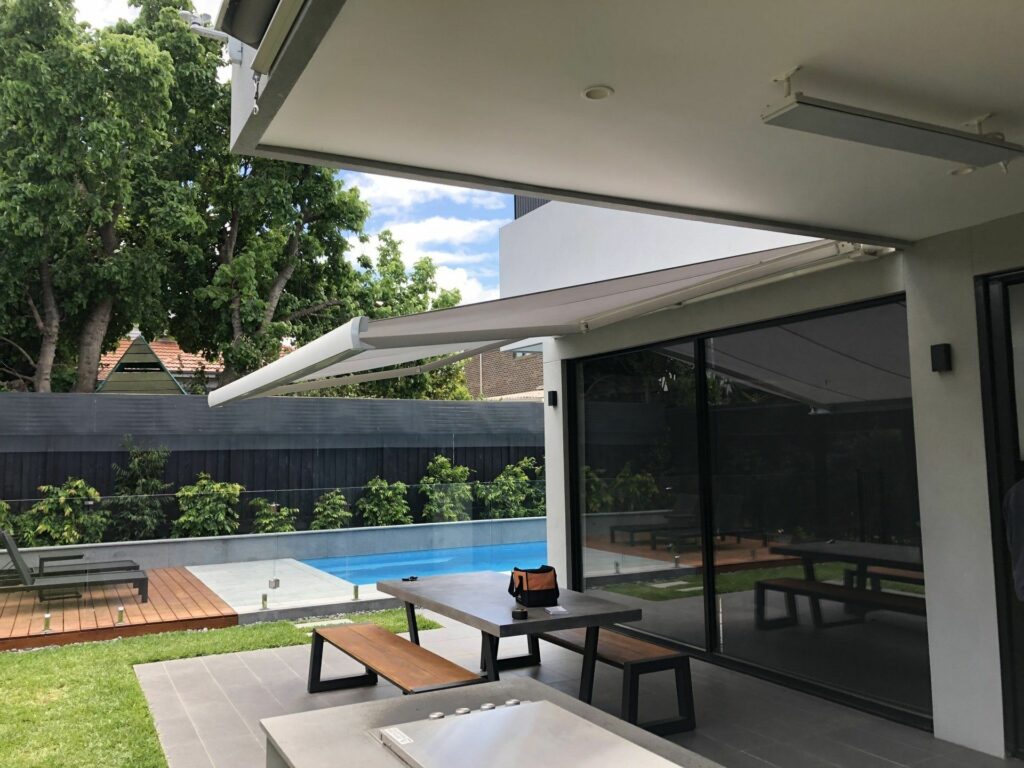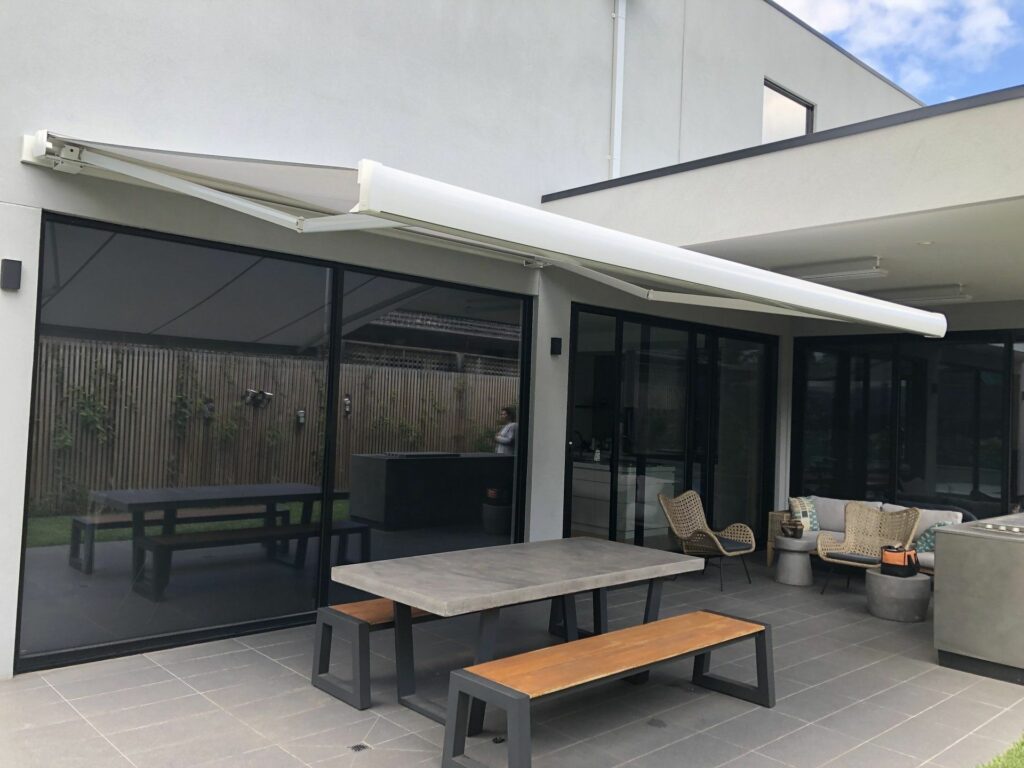 Versatile for any outdoor space
Folding Arm Awnings offer one of the most flexible and functional shading solutions for your home or business. 
Suited to areas of any size, a Folding Arm Awning will create a shaded outdoor area over a patio, balcony, courtyard or deck.
Choose from fabrics and functions to suit your space
The Folding Arm Awning is easily operated by either crank handle or motorisation, with the option of remote control and automatic sun and wind sensors. The option of adjustable pitch allows for maximum sun and rain protection.
Manufactured from either acrylic or woven fabrics, Folding Arm Awnings allow for maximum airflow and ventilation.