The strongest stainless steel security door in Australia
Crimsafe iQ is the strongest stainless steel security screen door in Australia. Crimsafe iQ combines all the design benefits of Crimsafe Ultimate with cutting-edge security hardware technology.
The addition of technology and smart features provide maximum security, convenience and flexibility. The iQ range is the first Crimsafe product to incorporate smart technology, giving you the flexibility to choose between a mechanical or electronic option.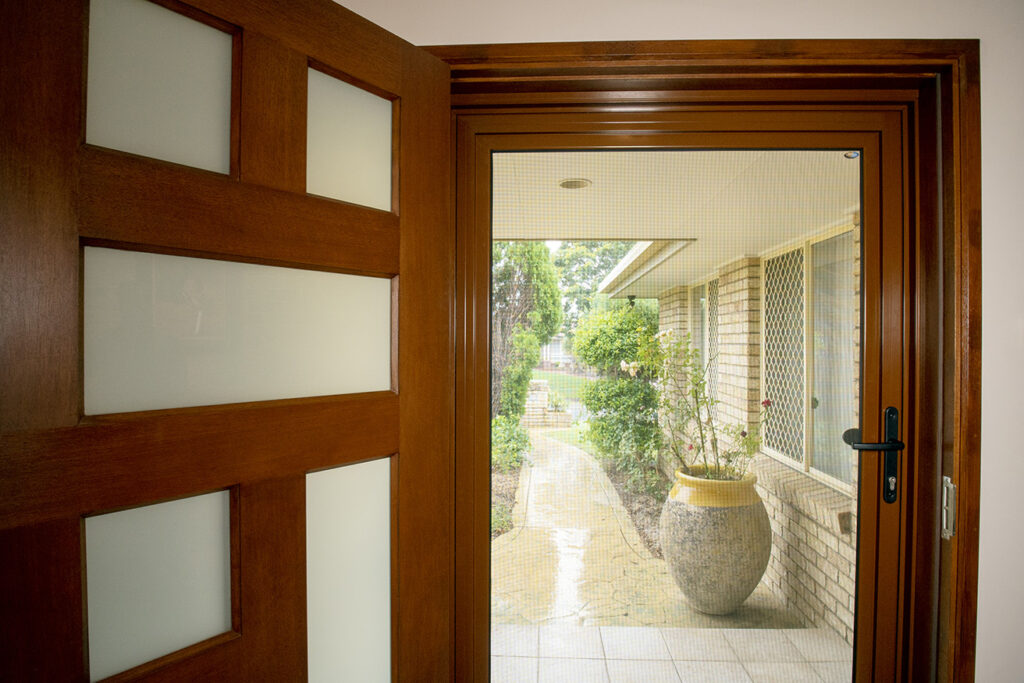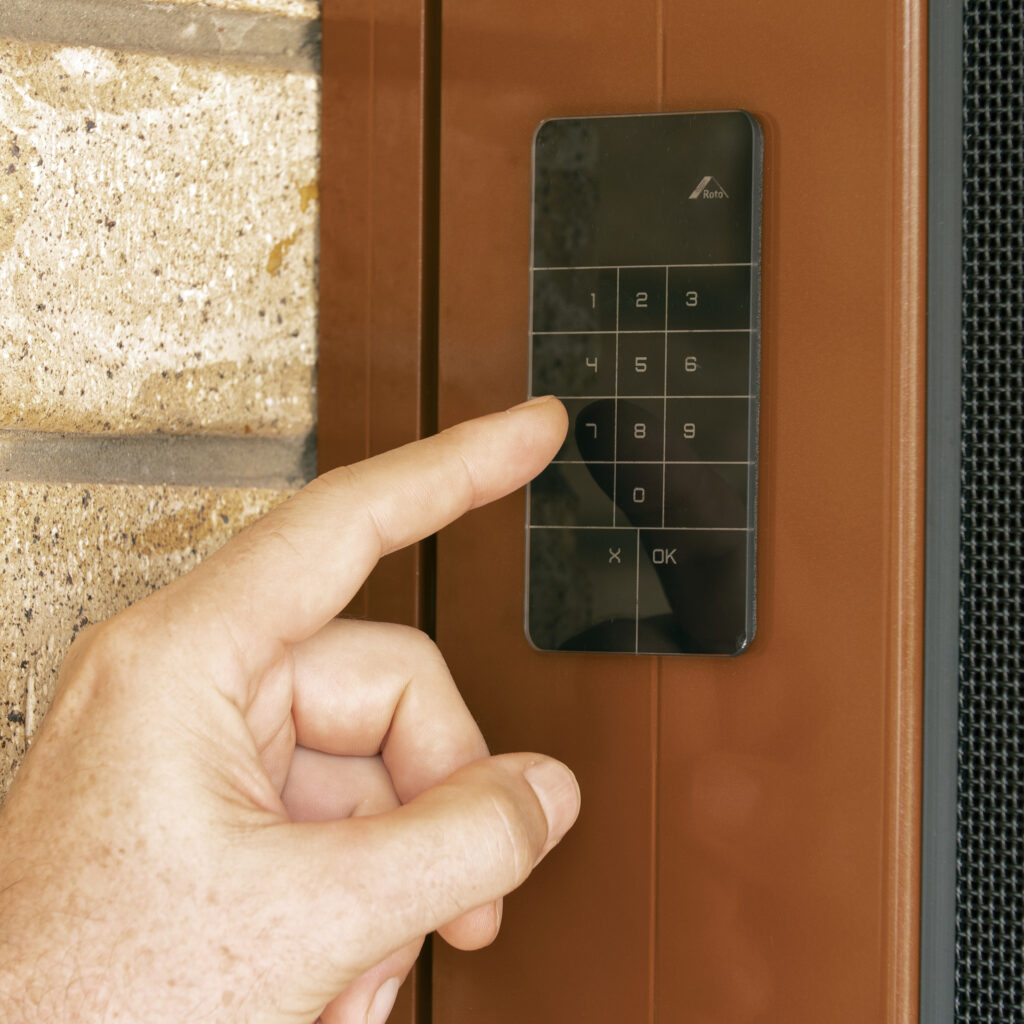 Mechanical or electronic series
The Crimsafe iQTM door lets you choose between the iQ-m series, with a mechanical key lock, and the iQ-e series, with electronic access options.
The iQ-m features a five-point locking system and a manual key lock. It is incredibly strong and resistant to attack.
The iQ-e has a three-point locking system and the convenience of keypad, Bluetooth, keyfob or finger scan access. The iQ-e series is wired into a power source, and also has an override manual key lock in the event of a power failure.
Electronic or mechanical multi-point locking system
European designed hardware
Anti-jemmy heavy duty hinges
Day/ night programming can specify whether the door should lock automatically on closing (iQ-e series)
Emergency release from inside (iQ-e series)
Thicker and wider frame with patented anti-jemmy features
Multiple access options including a choice of manual key
Lock, PIN code keypad, Bluetooth or finger scan
Access to programming features via mobile app
Individually programmable PIN codes
Patented U-groove profile design to withstand jemmy attack
Patented Crimsafe Ultimate framing system with unique Screw-Clamp™ technology and clip-on protective cover