Luxaflex Straight Drop Awnings provide privacy and sun protection, adding a stylish and contemporary outdoor finish to your home
The sleek design and wide choice of fabrics makes these awnings particularly suited for modern open-plan living areas, especially where space is at a premium.
Straight Drop awnings allow sun and light in during the day, and privacy and darkness during the evening or when you are not at home.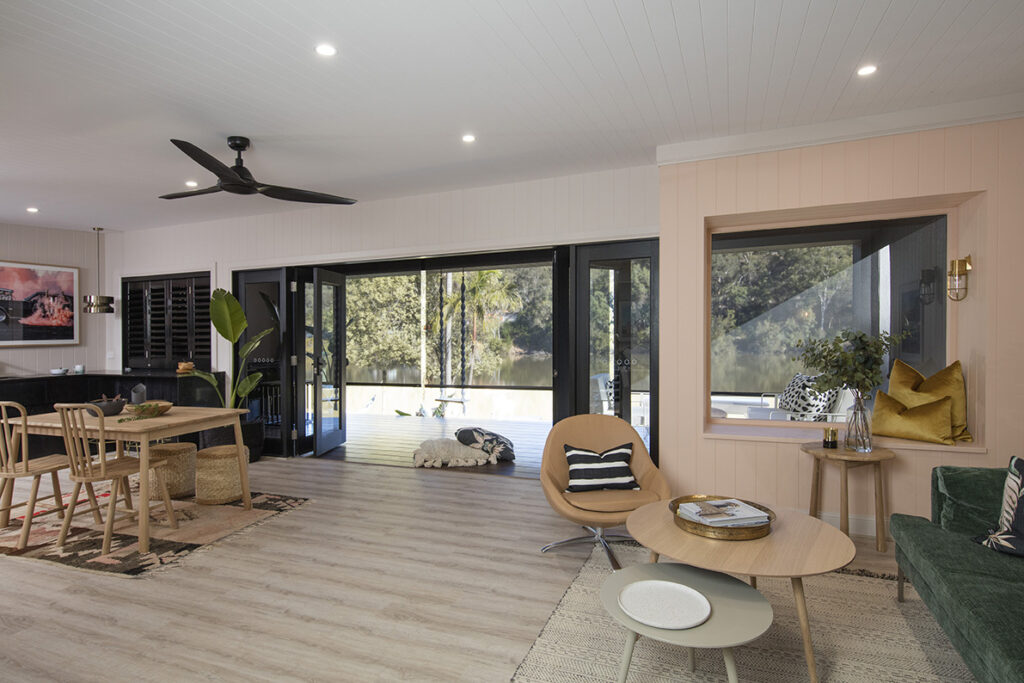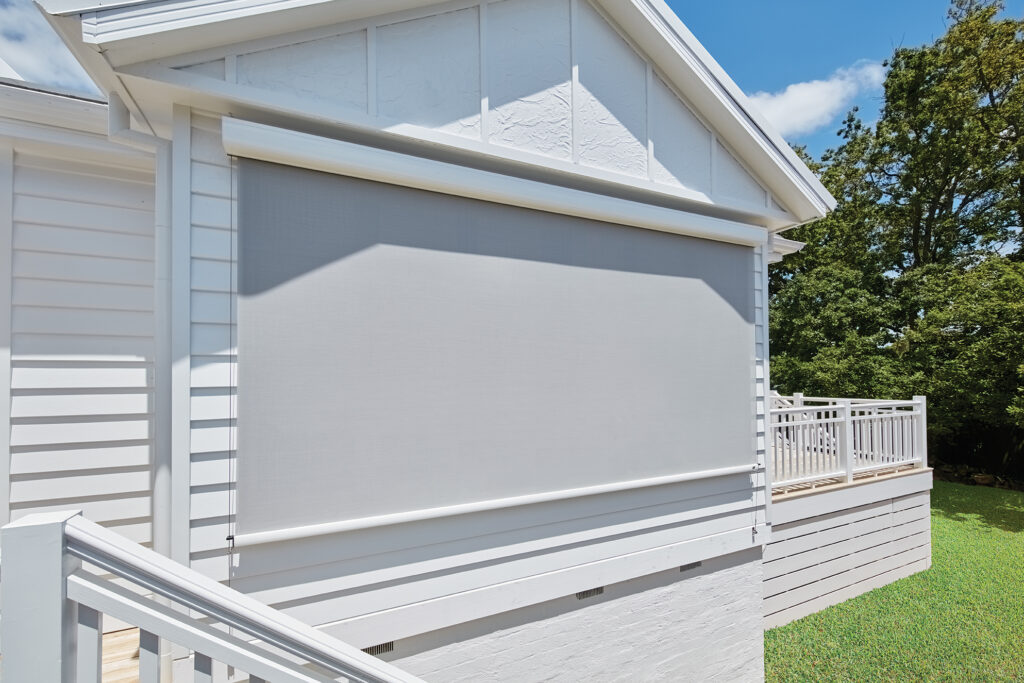 Channel Roll Up Awnings incorporate side channels that are designed with indents, so the awning can easily be pulled down and locked into position. This option is suitable for enclosing a verandah or between posts on a patio to shade and shelter the outdoor living area. The Channel Awning assists in eliminating light gaps, providing complete UV coverage. The spring-loaded axle helps tighten the awning, keeping pressure on the bottom rail to hold the fabric in place.
This awning raises and lowers easily using a rope spool system, or via motorisation. This system has a Lock Arm mechanism, allowing you to create a seamless look over two or more storeys.
Spring Straight Drop Awnings have a spring-loaded top roller to tension fabric and straps to hold the awning in place.
Verandah Straight Drop Awnings are easy to operate – they use a rope and pulley system to raise and lower the awnings.