Luxaflex Luminette Privacy Sheers offer a softly filtered view providing privacy with easily controlled tilting vanes.
A visually striking alternative to sheer curtains
Control sunlight in the most elegant manner. The luxurious look of soft curtains is accentuated at night when the shade is closed.
Luminette Privacy Sheers are perfect for large doors or windows and can be used in virtually any room and in any rectangular window or door opening. 
Drawn open like curtains with the use of a cord loop, the sheers can be drawn closed and the fabric vanes can be rotated like blinds, with the simple twist of the wand.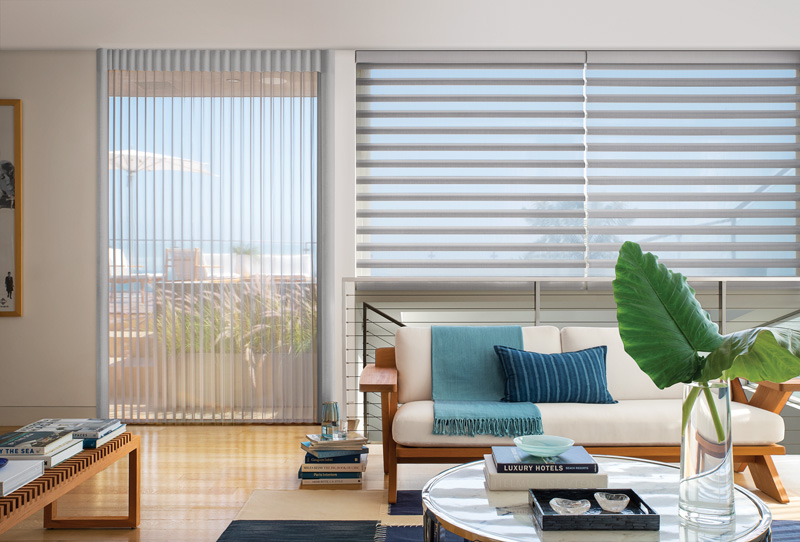 Choose between the classic 89mm vane for understated elegance, or the 120mm vane for a bold and dramatic statement. Luminette Privacy Sheers are ideal for large doors or windows because the soft, curved vertical shades can be easily opened, allowing instant access.
Luminette Privacy Sheers feature the Travelling Wand Operating System (designed for child safety) allowing you the perfect blend of curtains and blinds from a single control.