Luxaflex Folding Arm Awnings offer the best in open-plan outdoor living
There are solutions for every situation, from tiny terraces to large outdoor entertaining areas.
Folding Arm Awnings can be operated via a smoothly functioning crank or by using motorisation for the ultimate in luxury and ease. Some models are available with a sun and wind sensor, and can also be integrated with sensors and home automation systems for those seeking a high-tech solution.
Luxaflex Folding Arm Awnings come in a variety of styles including: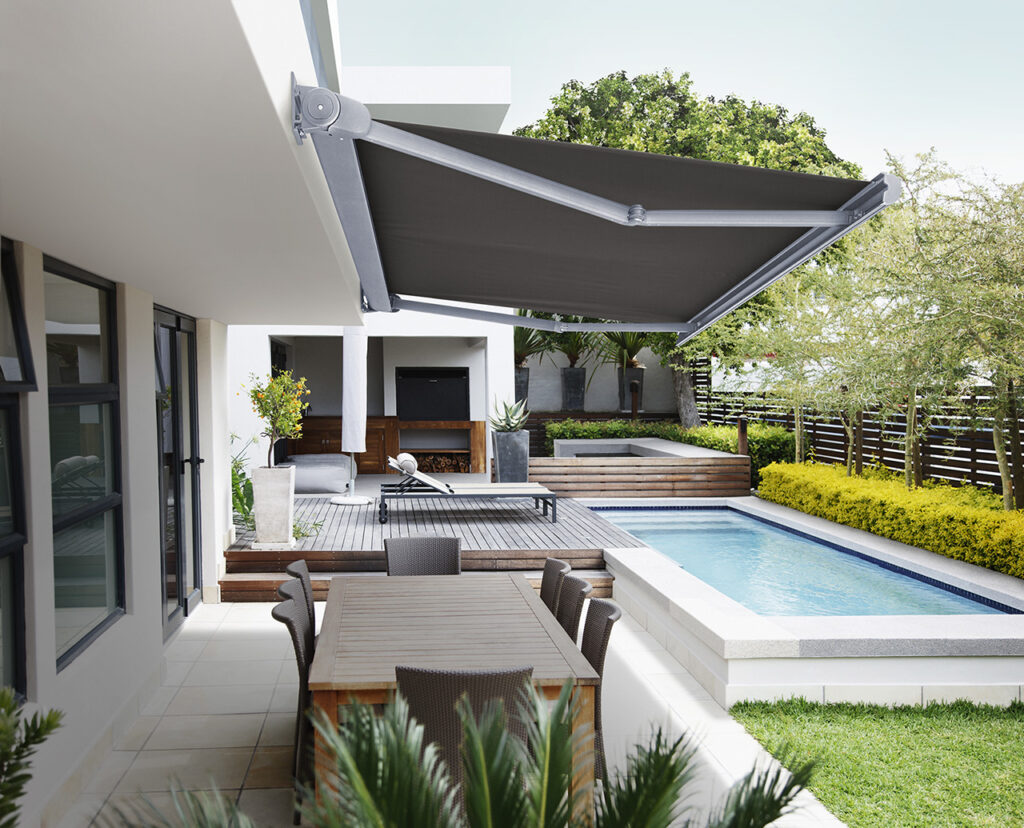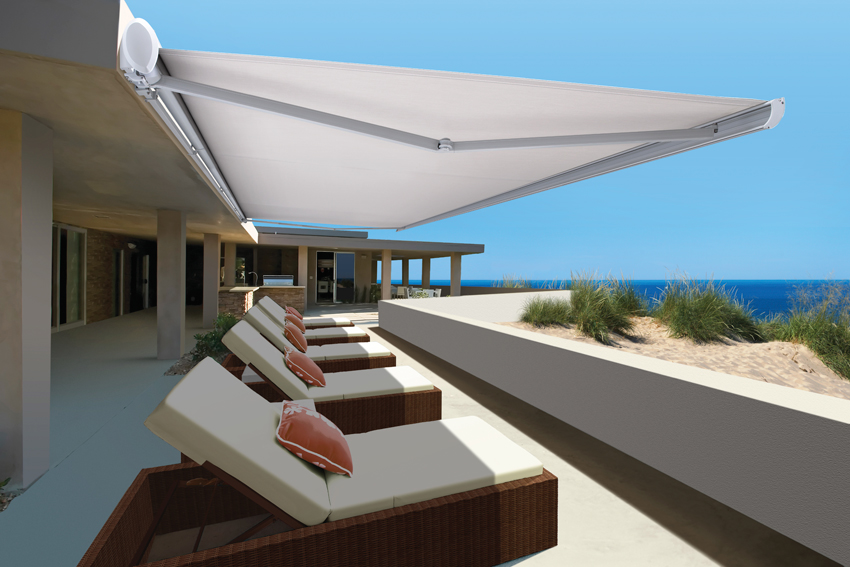 The Luxaflex Garda Awning is a semi-cassette folding arm awning with a classic oval design that adds an elegant appearance to any Australian home. Perfect for west-facing walls as it provides comprehensive protection for windows while providing shade for outdoor entertaining, the curvaceous awning particularly suits modern architectural design shapes.
The Nisse Folding Arm Awning is a traditional rectangular design that will suit almost any style of home. Discreet and affordable, this compact-sized, full-cassette awning is designed to be unobtrusive and will blend into most architectural styles. 
Limited by space? Your solution is the Ventura Terrace, designed specifically for narrow terraces or apartment buildings. This is a narrow awning with a long projection, as the arms on the system offset one above the other.
The Ventura is an affordable folding arm awning which is ideal for fitting under an eave. Consider the optional trend/rain hood or full hood, or the variable valance.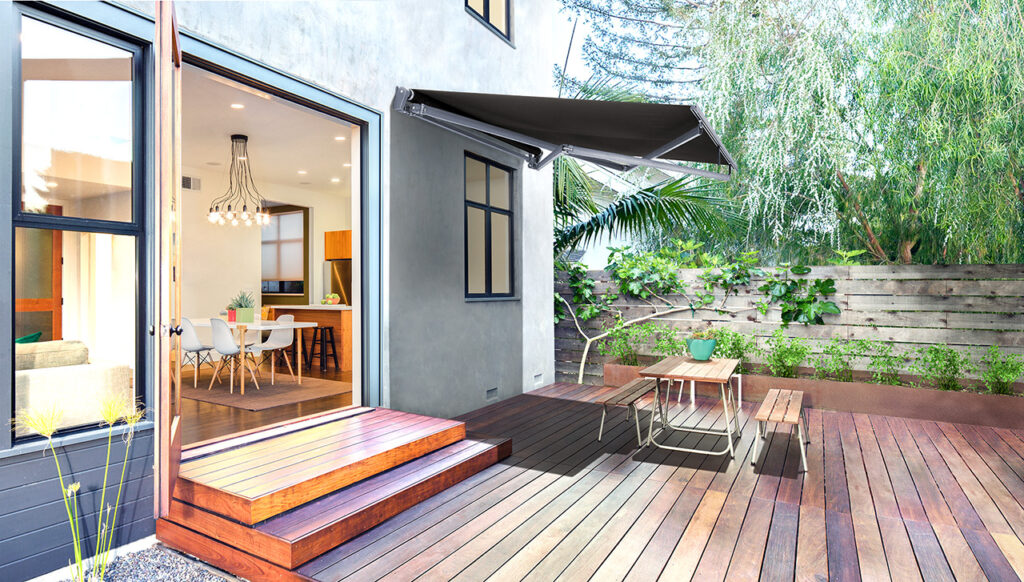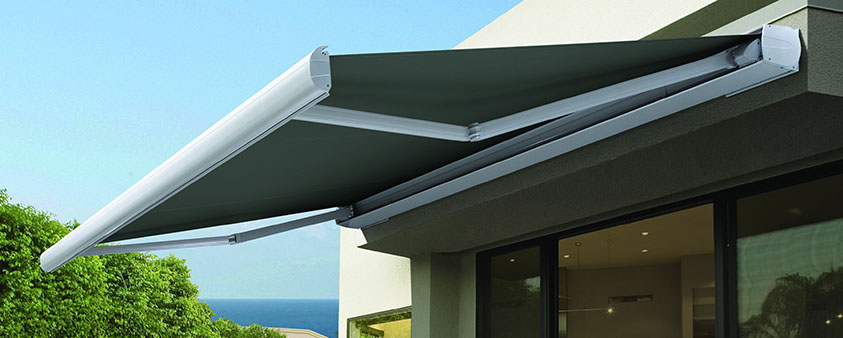 Created in a simple, non-obtrusive, rounded rectangle design, the Luxaflex Como retractable outdoor awning suits almost any home style. Stylish as well as discreet, the Como Awning hides all fabric and hardware when retracted. It's the ideal solution for sun protection over large areas, such as courtyards, patios and verandahs.