Pivot Arm Awnings are a heavier duty system, perfectly designed for larger windows
Designed to be retracted in extreme weather, the Pivot Arm Awning projects the fabric off the window with the arms.
This allows sun and shade to be controlled via the angle or pitch as the awning is not fitted directly to the window. Windows can remain open even when the awning is fully extended which allows for airflow.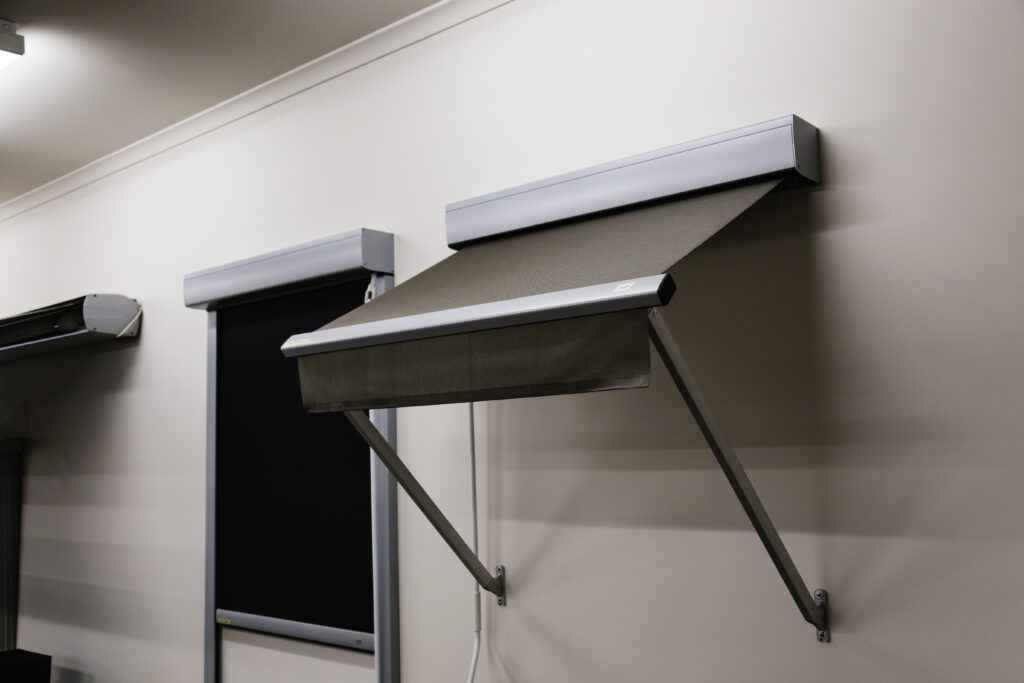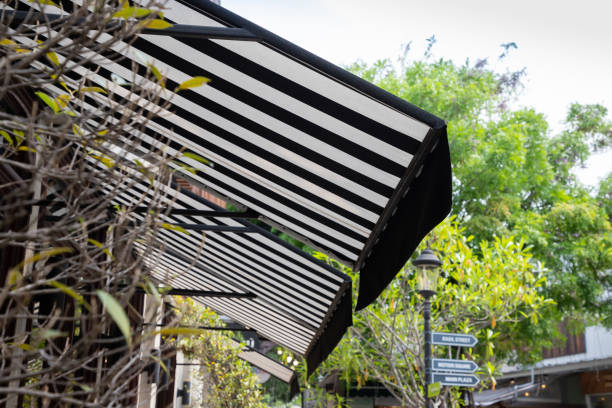 Comes with a hood
Brackets are fixed and not adjustable
Basic open hood
Designed for brick fitting only
Can be motorised, or operated with rope and reel, crank handle or internal winch
Adjustable brackets
Flexible to suit fitting for brick, timber or cladding
Open hood design
Can be motorised, or operated with rope and reel, crank handle or internal winch