Luxaflex Roller Blinds are ergonomically designed for greater efficiency
Featuring a sleek architectural design with smooth operation and unrivalled inner-strength, EDGE technology allows you to span even the largest window beautifully. Highly durable hardware delivers smooth and reliable operation.
The Luxaflex Roller Blinds range has a variety of styles and options including motorisation and remote control, standard chain drive, linked and dual roller blinds, enclosed head boxes and side channels.
Suitable for small, large, corner or bay windows in any room in the home.
Control heat, light and glare throughout the day while offering privacy at night.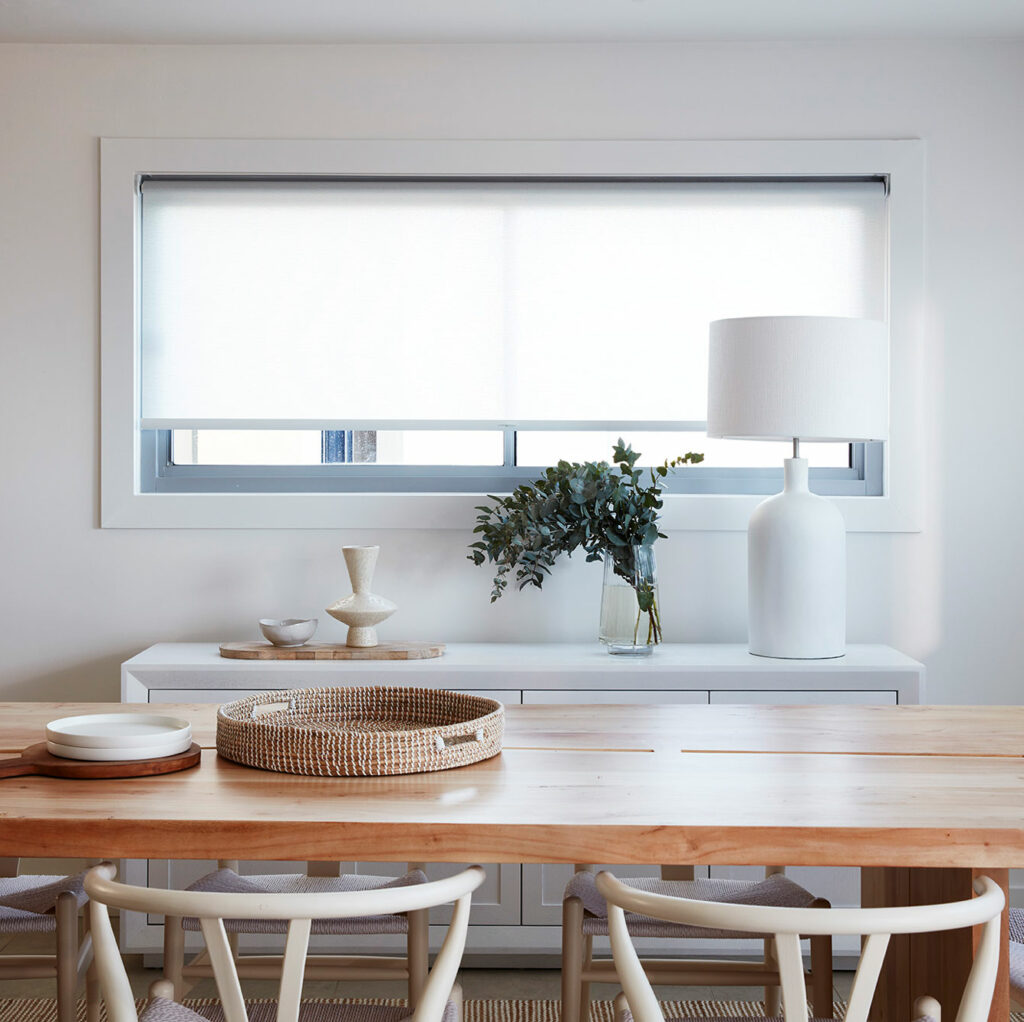 The hardware components are available in white, black, grey and magnolia.
Roller Blinds come in a wide range of colours, prints and textures and are available in a choice of over 200 fabrics.