Luxaflex Panel Glide blinds offer a contemporary take on traditional window coverings
Ideal for larger windows or doors, Panel Glide blinds feature sleek lines and a minimalist design to provide a subtle covering.
Choose from a range of fabrics designed to suit busy families and meet your light, glare, heat and privacy needs. Easy-care and dust-resistant, many fabrics are treated with Luxaflex DURAGUARD Fabric Protector, which effectively repels most stain-causing agents.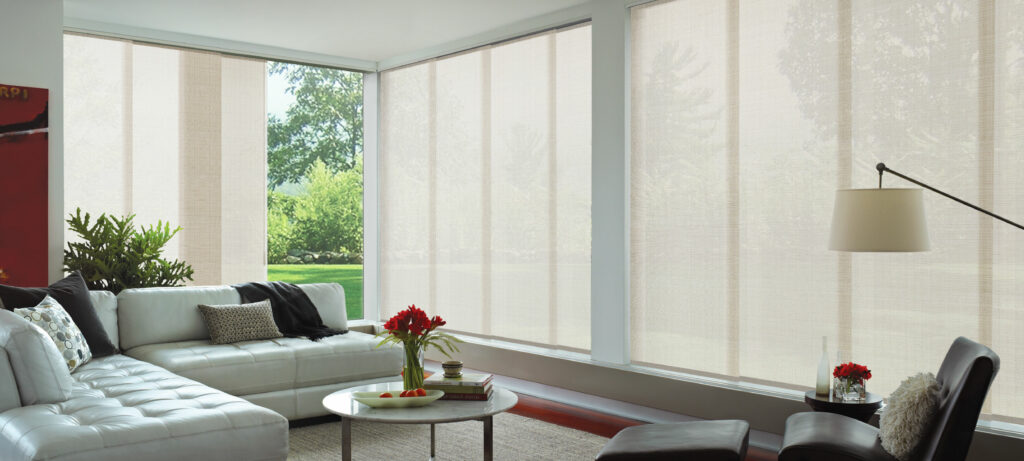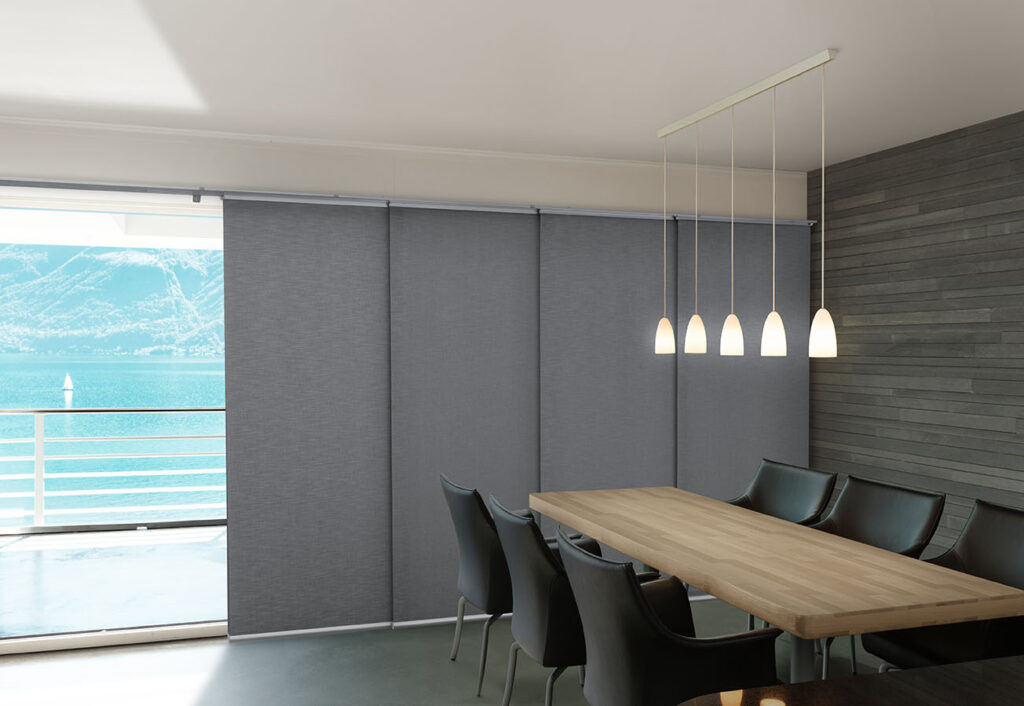 Perfect for a large window, door or as a room divider, and a stylish alternative to curtains, Luxaflex Panel Glide blinds are crafted from flat fabric panels attached to a simple headrail track system that uses glider mounted carriers, making it light and easy to operate.
While the large vertical panels create a feeling of streamlined style, our clever track system allows them to be stacked away easily when the blinds are open, thus minimising space requirements. They are versatile and can be opened from the right, left or with a split stack.