A neat way to create stacks of living space
With Crimsafe Stacking Security Doors it's so easy to transition from totally secure to open and welcoming. The panels can be configured to lock in the centre or along the door jambs on the right or left. Each panel interlocks at a pre-designed meeting point. Once this connection has been made, you'll enjoy peace of mind, and the natural light and airflow that keep you connected to the outside.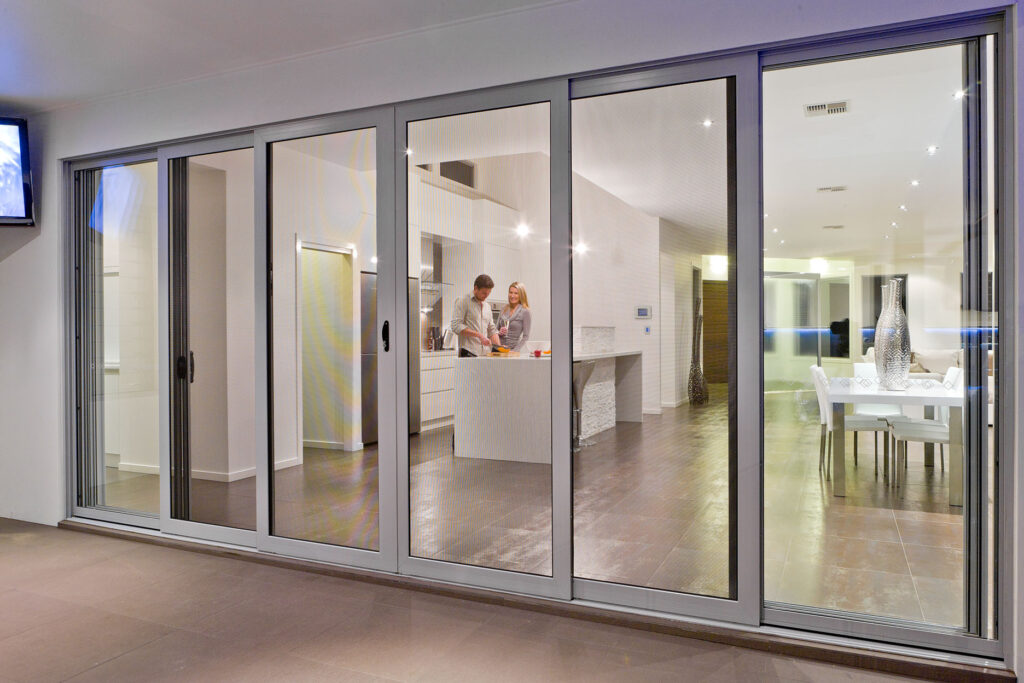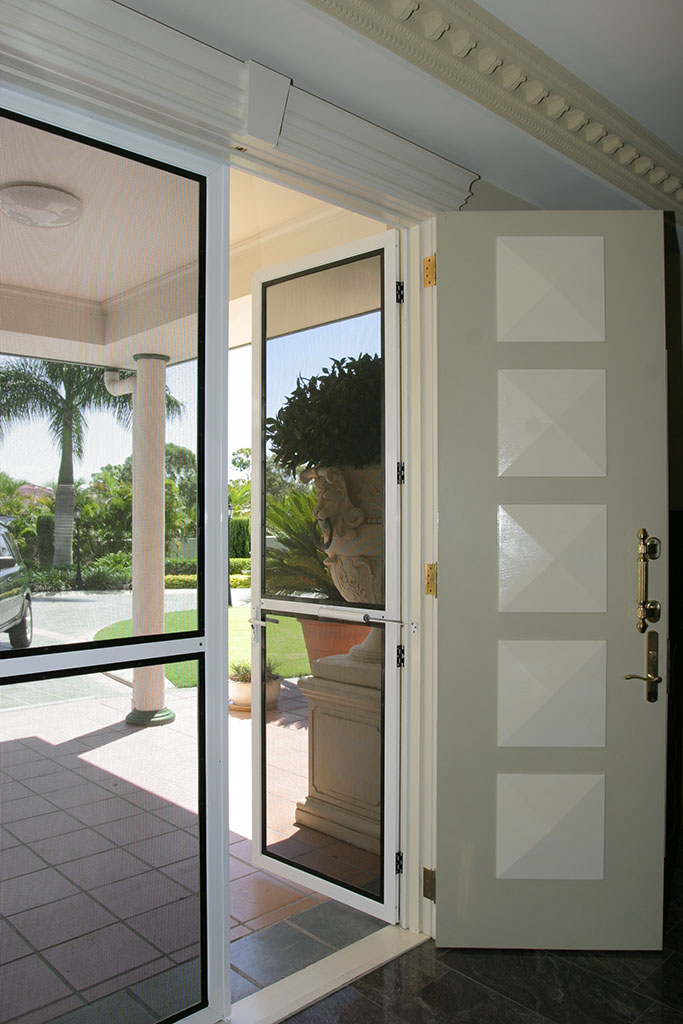 A stylish security solution
Crimsafe developed double French door security screens to defend against burglars because they are often seen as an easy break-in point. One screen is bolted top and bottom for rigid strength. The other screen locks to it with a three-point mechanism that triples the headaches for burglars. Anyone thinking about a quick and quiet break-in, can think again.
Best of all, the need for security won't compromise the style of your home. Crimsafe's design mirrors the form and function of your current doors to create a stylish visual balance.
Secure your home without hiding the view
Crimsafe Sliding Screens are as secure as they are stylish. They can be installed in conjunction with an existing sliding door system. There's a locking mechanism fitted into your door jamb. The doors are interlocked to the existing window frame. Plus, they're secured top and bottom to prevent lateral lifting.
Your home is protected. And so are your views.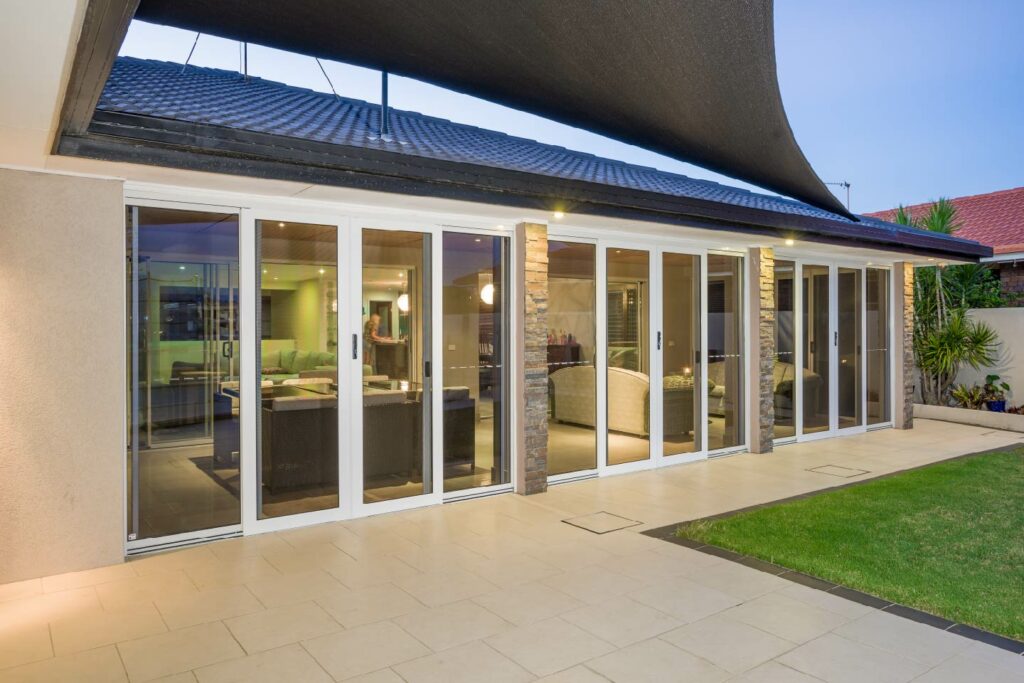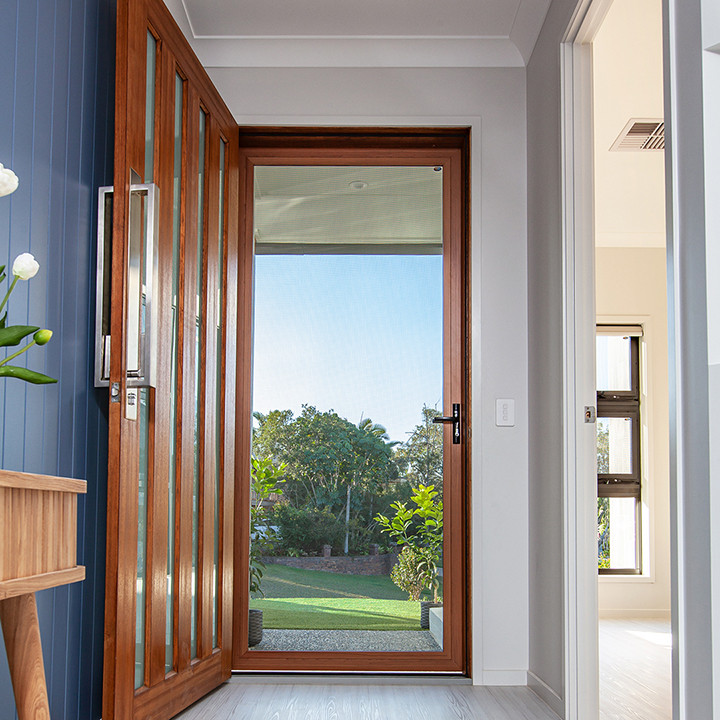 Keep your family safe inside and unwanted visitors out
Rigorous testing proves that our hinged security doors exceed industry standards and outperform competitors.
On one upright door jamb, the Crimsafe door is attached by three secure hinges. On the opposite door jamb there's a three-point locking mechanism. So you've got an incredibly strong barrier between you and any uninvited guest knocking on your door.
Open the whole wall with fold-away security
Open up your home and let the fun flow out into the yard with Crimsafe Bi-Fold Security Screen Doors.
The multi-panel hinged door design can secure the widest of indoor and outdoor spaces. You'll enjoy natural airflow when they're closed. And when you want to remove the line between indoor and outdoor living, the panels just fold away.