The Australian-designed Luxaflex Evo Awning range represents the latest in design, styling and functionality
The comprehensive range includes six models and comes in a selection of beautiful fabrics to shade your home – all featuring famous high quality Luxaflex materials and smooth operating systems.
The Evo Cable Awning, featuring stainless steel cables, is perfect for coastal homes. This sturdy system not only provides UV protection and air flow, it is incredibly durable and provides the best option when fixing a channel to a wall is not possible. Bottom rail end caps have been designed to "float" to accommodate instances where the cable is not straight, creating a smooth operation without putting pressure on the cable.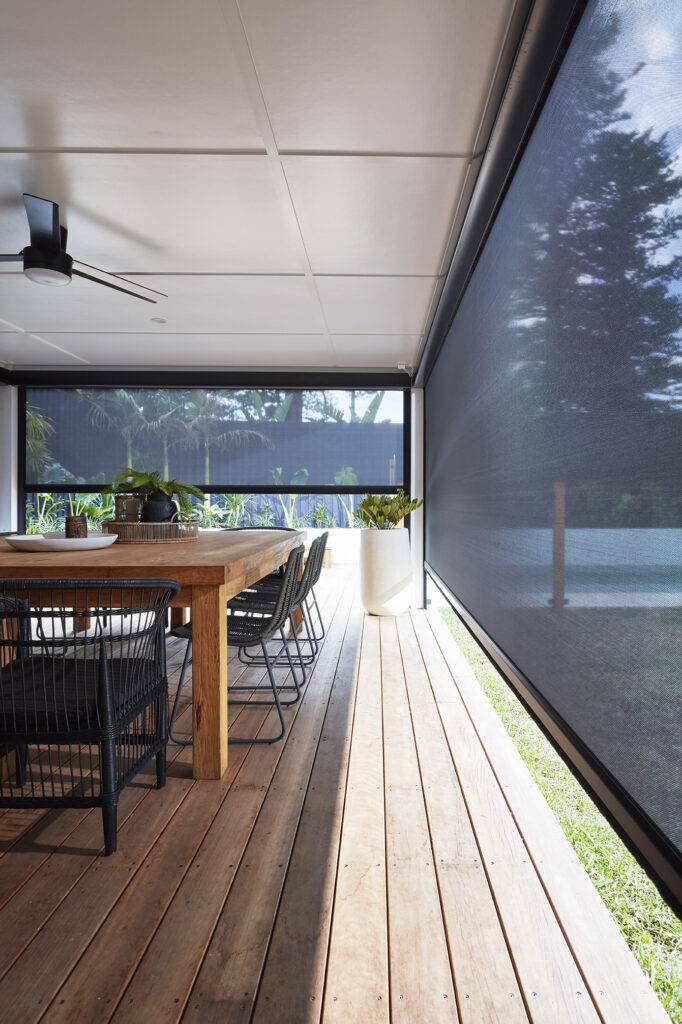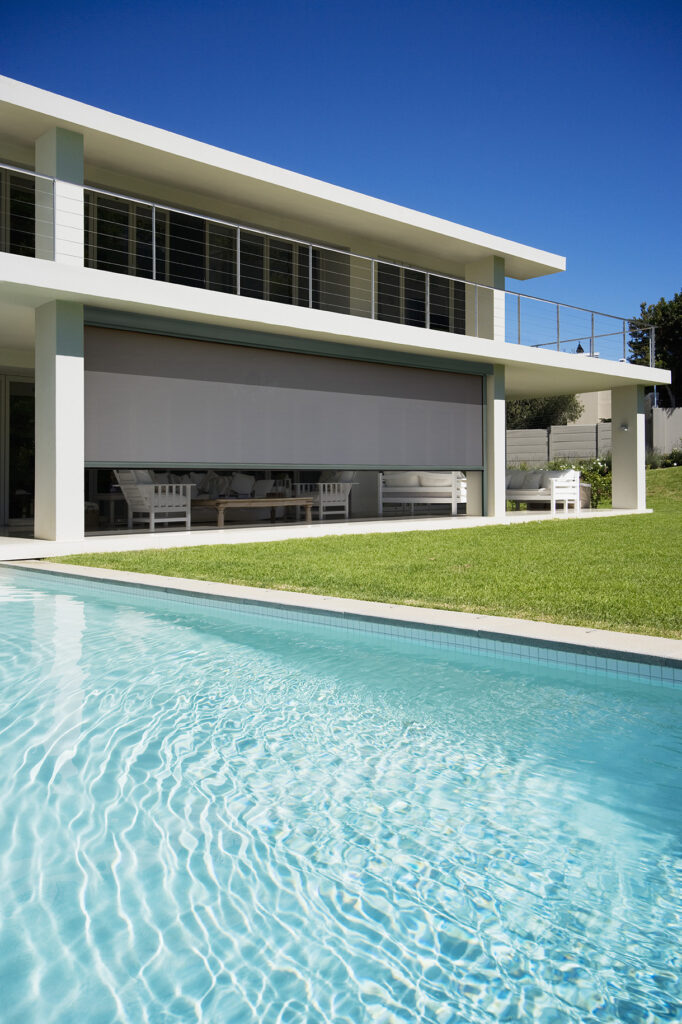 The Evo Channel eliminates light gaps and comes with a locking pin option which allows the awning to be secured at various heights, for maximum control. Evo Channel Awnings provide privacy, UV protection and insect resistance, and feature a two-piece side channel which covers any unsightly screws for a clean, modern finish.
The Evo Drop Awning is a traditional awning that doesn't use guides, making it ideal for spaces where channels are not suitable. The Drop Awning is simply strapped down to a railing or floor, giving maximum flexibility for installation. Locking bolts can be used to secure the awning at the ends of the bottom rail.
Photon One combines cutting-edge patented power management electronics with an integrated battery receiver unit. The awning is powered by a solar battery, and as little as 2-3 hours of direct sunlight is required for several days' operation. Optional power cable extensions are also available to extend the solar receiver's distance from the awning to improve the changing position relative to the sun. It's a smart solution.
The Evo Linking System allows up to three awnings to be linked together and controlled from one location – either via crank or a motorised solution.
The Evo Pivot Arm Awning projects the fabric off the window via a set of arms. This allows sun to be controlled through the angle or pitch, and also allows for airflow underneath as the awning is not fitted directly to the window. Windows can remain open when the awning is in use. The Evo Pivot Arm Awning has a heavy-duty contemporary design and is ideal for larger windows. The front rail has been designed to have the same design curve as the straight drop bottom rail, creating consistency across the Evo range.