Crimsafe window screens can be made for all shapes, sizes and configurations
Crimsafe window security screens are custom-made-to-measure, ensuring a perfect fit even if your window opening is not completely square.
Types of window security screens: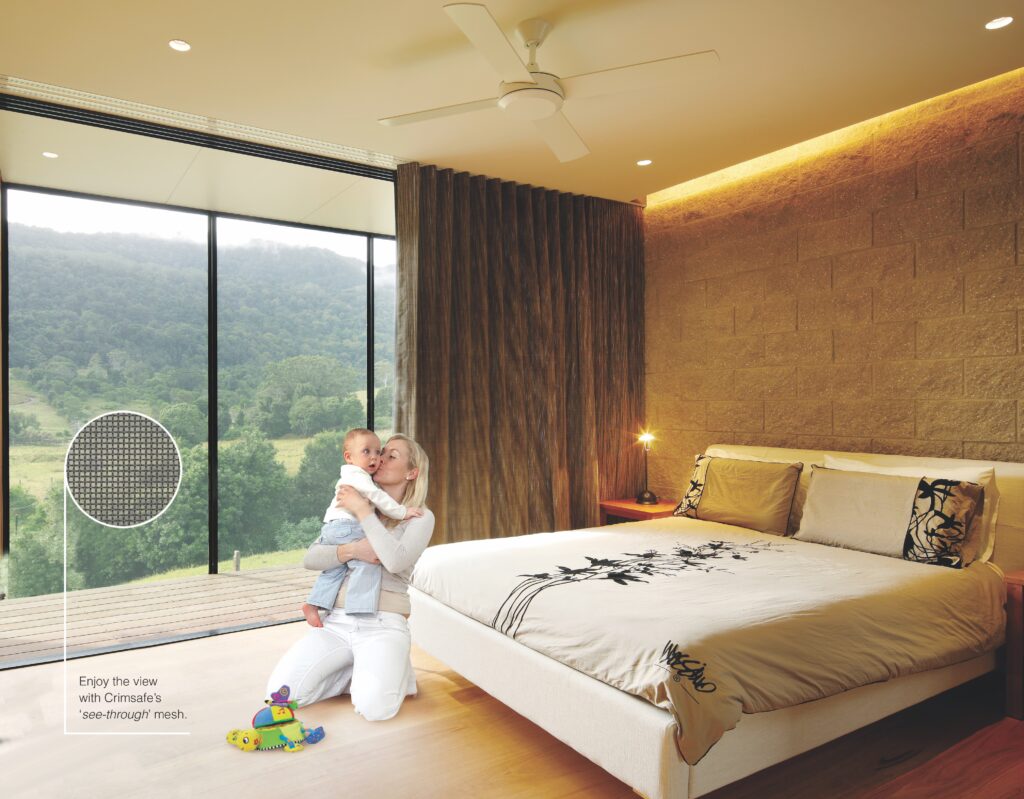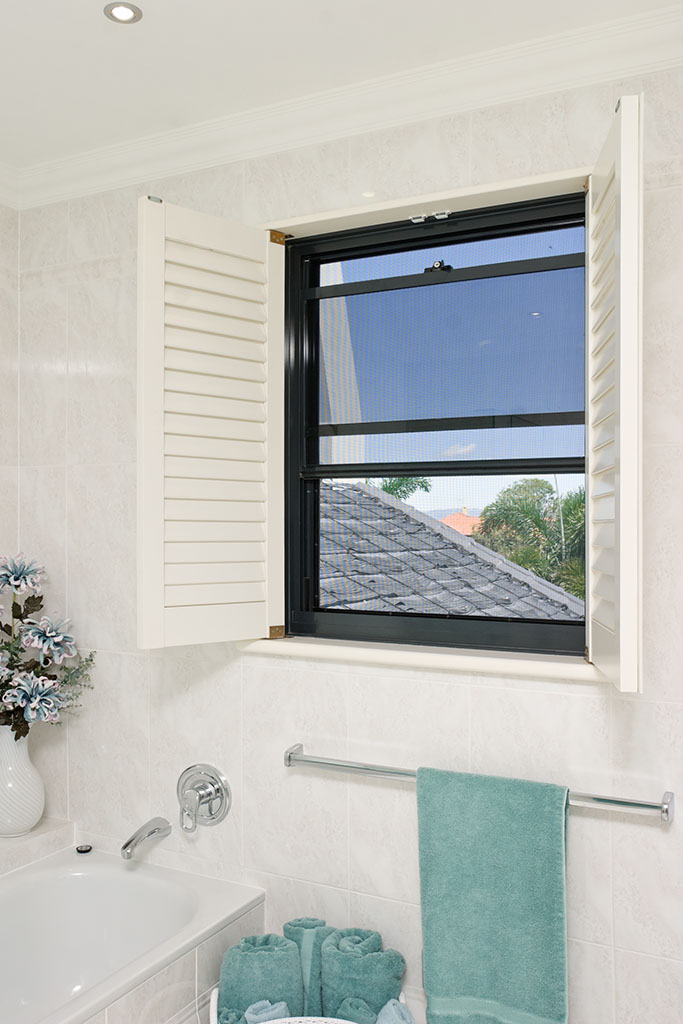 Crimsafe Fixed Window Screens can be fitted into the flyscreen track of the window. They can also be outside mounted or within an existing frame, depending on the kind of visual finish you prefer.
Once the screens are locked into place, you can open your window and let the natural breezes flow through the room. So, it's a particularly good solution if you have a home with sash windows or louvres.provided these windows do not form part of an emergency exit procedure.
Crimsafe hinged security screens are designed to be fitted to a variety of window types.
The design is ideal for single and multi-panel sliding windows, double hung windows, single and multiple hoppers, casement windows, louvres, and fixed or sliding combinations. You decide if you'd prefer the screen to swing to the side or down when you need full access for cleaning.
When it's locked into place, you have a strong barrier to deter intruders. You also get to enjoy a natural airflow into the room.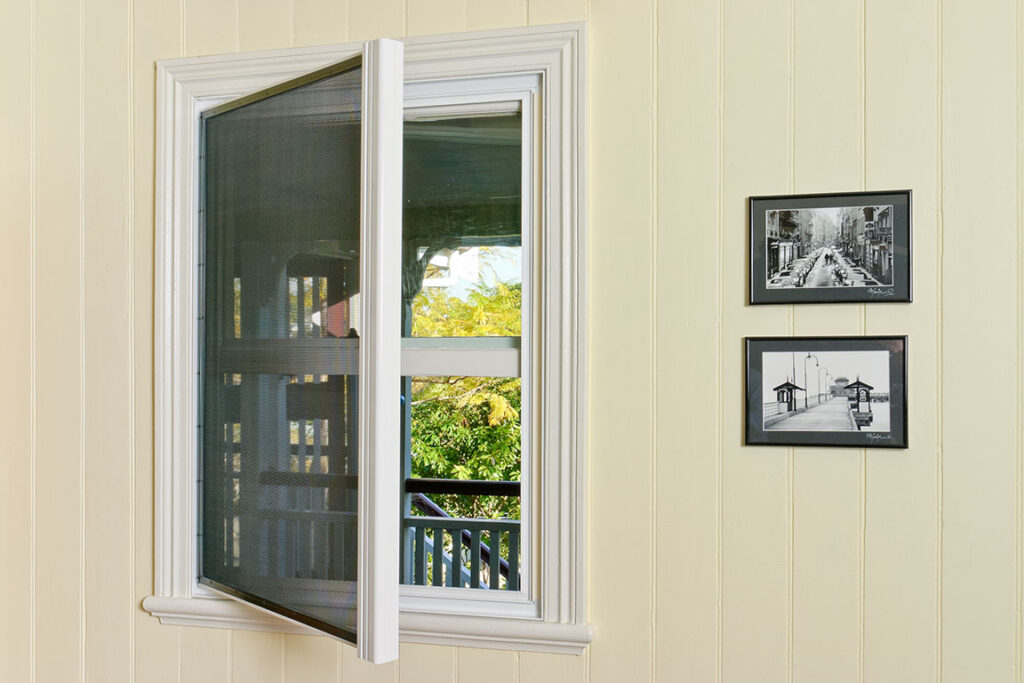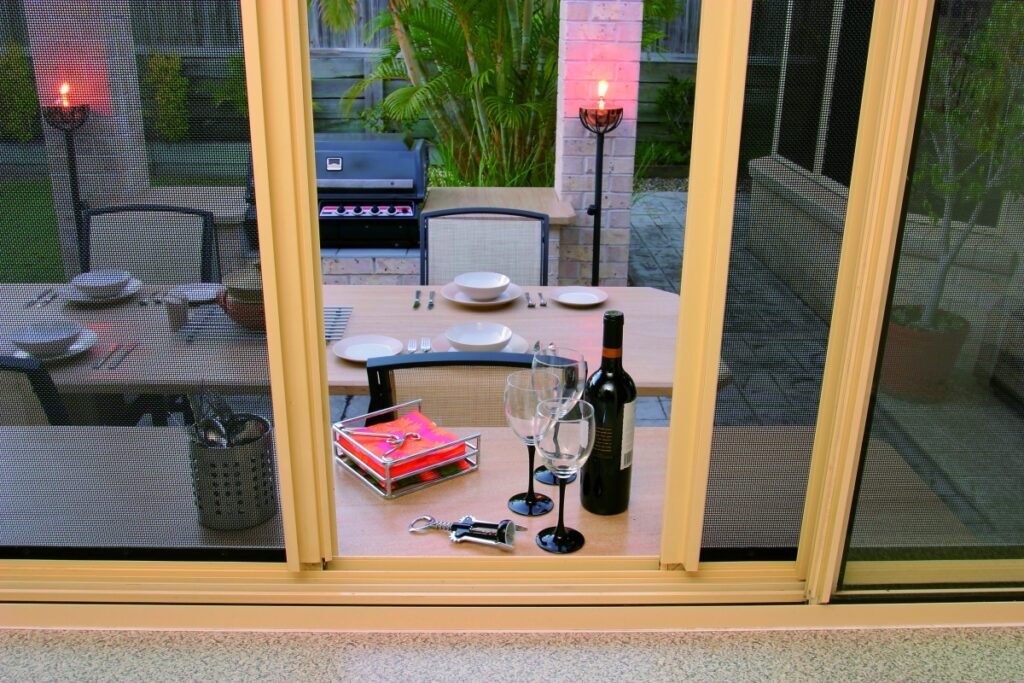 Crimsafe sliding window security screens can be single, double or triple sliding. incredibly strong barrier between you and any uninvited guest knocking on your door.
Single sliding window screens
Single sliding window screens are great for tight window fittings where separate window tracks can't be fitted, or for servery windows where you need to reach an outdoor entertaining area easily. The security screen slides within a single track and can be fitted in two ways: with the moving panel sliding from the side with the locking position on the jambs, or with the locking position in the centre and panels sliding apart to the left and right.
Double and triple-sliding security screens
Double and triple-sliding security screens are a system of two or three sliding panels that slide within two tracks. When closed, the overlapping Crimsafe panels reinforce each other via an interlock, forming a strong and secure barrier. They can be installed on the inside or outside of sliding windows, or the inside of casement windows.
Safe-S-Capes emergency exit window security screens
The Safe-S-Capes® is a keyless emergency exit system that secures your windows against intruders, but still allows you to get out quickly and easily if you need to.
Safe-S-Capes can be hinged or sliding, making them suitable to fit hinged, sash or sliding windows.
The one-touch release system ensures your fast escape, without compromising the exceptionally strong security that Crimsafe is known for.